Tag Archives:
Dennis Ferrier
Live
August 25, 2016
posted by Lindsay Ferrier
This post comes from my husband, Dennis Ferrier. Retired Metro Police Commander Bob Nash was known for his kind regard for his officers and deep affection for the Nashville community….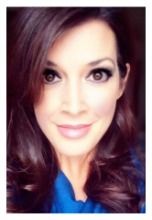 Hi! I'm Lindsay Ferrier, a Nashville wife/mom/stepmom who has basically been putting it all (well, ALMOST all) out there on this blog since 2005. You'll find a little bit of everything here, from stories about our travels across the country and crazy videos to favorite recipes, homeschool ideas, occasional spiritual angst, and a heaping helping of irreverent hilarity. Feel free to poke around-- and if you want to know more about me in particular, just click on the "Meet" tab at the very top of this page.